EAC-SACU Technical Meeting on Bilateral Tariff Negotiations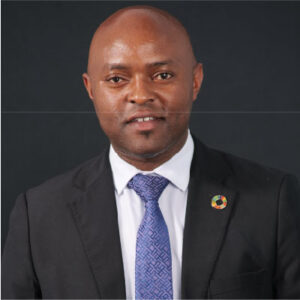 7/09/2023: KAM Head of Policy, Research and Advocacy, Job Wanjohi, represented the association in a technical meeting within the East African Community (EAC) and South African Customs Union (SACU) framework, focusing on bilateral tariff negotiations for the Tripartite Free Trade Area (TFTA).
This pivotal gathering took place in Arusha, Tanzania, with the primary objective of addressing outstanding technical matters related to the EAC-SACU bilateral tariff negotiations. The meeting was convened in adherence to the directive issued during the 5th Council of Ministers (TCM) meeting, which was conducted virtually on March 29, 2023.
The negotiations between SACU and EAC represent a significant stride toward realizing the benefits envisioned within the TFTA framework. At its core, the SACU-EAC market access negotiations have consistently aimed to facilitate meaningful market access for the private sector operating within both regions.
During the meeting, comprehensive progress reports were presented, covering issues arising from the previous EAC-SACU Bilateral Meeting of technical officials held in Maseru, Lesotho, from October 9 to 11, 2019. These reports included matters such as the transposition and verification of tariff offers exchanged between SACU and EAC, the assessment of SACU tariff offers reaching 90 percent completion, the formulation of the SACU-EAC Automobile Strategy, the negotiation modalities for sensitive products, the mechanism for implementing Tariff Rate Quotas, and the execution of SACU-EAC tariff concessions.
The TFTA, upon full realization, is anticipated to establish a Free Trade Area encompassing partner states from the EAC, COMESA, and SACU. As of the current status, three pending ratifications from member states are required to activate the TFTA. Diplomatic efforts are underway to secure ratifications from these three partner states, thereby enabling the TFTA to come into effect.
It's noteworthy that 28 countries have already signed the TFTA Agreement. A total of 11 countries have officially ratified the TFTA Agreement, namely Egypt, Eswatini, Kenya, South Africa, Rwanda, Burundi, Uganda, Botswana, Namibia, Zambia, and Zimbabwe. To bring the TFTA Agreement into force, three additional ratifications are still required. Specifically, the TFTA will come into effect when a total of 14 countries have ratified the Agreement.
Looking for elevation? KAM lifts you up.
Direct technical assistance
Capacity building programmes
Networking and mentorship
Industry insights & analysis
Trade & export development services
The Kenya Association of Manufacturers wants your company to live up to its full potential. That's why we provide direct technical assistance and training to growth-oriented manufacturing SMEs, keeping you at the top of your game always.
Join us today, we're at your service.
Search for articles